Founder & Managing Director
Alexandros Kokolis
Alexandros has more than 15 years of experience in Marketing & Advertising, working for companies such as Cosmote, Piraeus Bank, Papaki, Brink's Hellas etc. He spends most of his time helping businesses build a long-term Marketing Strategy that will lead them to a profitable investment. When not elbow deep in any of the above activities, you will find Alexandros playing Tennis, traveling, snowboarding or diving. Alexandros holds a BA degree of Communication & Media Studies from Panteion University.
Performance Marketing Analyst
George Leventis
Giorgos is a full stack digital marketer working for more than 6 years in the digital marketing field, developing and implementing complex digital strategies and tracking plans. One of his "super cool" abilities is to develop creative, one-of-a-kind solutions for problems, thanks to his practical experience in web development and extensive subject matter expertise in PPC, SEO, Tracking/Web Analytics and Data Visualization. The biggest strength lies in adapting fast to new projects and finding solutions to critical problems. He spends most of his time overseeing all performance marketing channels and training teammates on new platforms, technologies and best practices. In his spare time, he enjoys playing video games and with his dog Rocky. He's also an advanced open water sport diver. Also he holds a BA degree of Applied Informatics from Western Greece University of Applied Sciences.
Co Founder & Performance Marketing Director
Vasilis Katsikadis
Vasilis has 10 years of experience in handling large scale complex international PPC accounts across various highly competitive industries like Travel, Forex and gambling (casino and sportsbook gaming). He has experience in hands-on contributing in multiple projects from Digital Transformation to 360 Digital marketing operations including market research, analytics, budgeting, R&D and CRM apart from focusing on performance marketing campaigns using combined online and offline data driven strategies.
Creative Director
Aliki Cheiladaki
Aliki is an experienced Creative Director with a demonstrated history of working in the marketing and advertising industry since 2004. She has been working for companies such as Vodafone, Vivartia, Chipita International, OPAP, Opel, Heineken, Kraft Foods, Mondelez International, AB Vasilopoulos, Nestle, Chitos S.A. etc. She has written strategic brand purpose and positioning, created campaigns and written content for agencies and big brands. Skilled in Advertising, Integrated Marketing, Concept Development, Digital Strategy and Social Media, Aliki has a passion for creating the right audience-centered brand storytelling for businesses. Besides that, she loves traveling, riding her bike and Netflix (it is creative writing at its best J). Aliki holds a BA degree of Sociology from Panteion University.
Performance Marketing Manager
Foivos Vasileiou
Foivos Vasileiou, our Performance Marketing Manager, has more than 7 years working experience in digital marketing field. A passionate individual who focuses on helping companies achieve their goals by creating, executing and optimizing strong performance marketing campaigns. In the past, he has been involved in digital projects for brands such as Braun, Jacobs Espresso, Miele, Alfa Pastry, Biokarpet and more. When he is not optimizing campaigns, he enjoys playing tennis, skiing, climbing & travelling.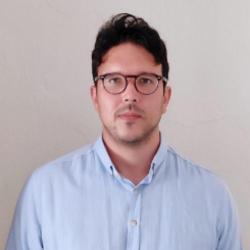 Performance Marketing Analyst
Dimokratis Kapsitidis
Experienced Performance Marketing Executive with a demonstrated history of working in the Marketing and Advertising industry. Also, i am Google Ads Instructor. Skilled in Google Ads, Google Analytics, Social Media Ads and E-commerce Management.
Digital Marketing Manager
Stavroula Kogka
Stavroula, after earning her degree in Communications & Media at Panteion University where she discovered her passion for marketing, quickly got into the digital marketing field. She has worked as a digital media planner for big FMCG brands but her enthusiasm for data analysis and e-commerce led to her specialization in performance marketing. Now PPC & SEO campaigns as well as web analytics occupy most of her day. She is always trying to be one step ahead by adopting every new feature in the digital environment. Her goal is not only to manage campaigns, but also to act as a business consultant for her clients. When she is not crunching numbers, she devotes her time to competitive latin dancing. If there is any time left, you will find her organizing her next trip.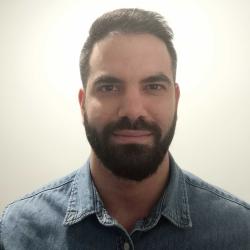 Performance Marketing Specialist
Pavlos Anagnostou
Pavlos is a digital marketer driven by passion and goal achievement. He is enthusiastic about the opportunities the digital world has to offer and believes that everything can be accomplished through hard work and absolute devotion. He has previous experience in Social Media and Performance Marketing, as well as, SEO strategies and techniques.
Performance Marketing Specialist
Dimitris Lemonakis
Dimitris is an experienced Performance Marketing Specialist with hands-on experience in many different types of Accounts. He is permanently curious (in the sense of searching) and likes to analyze in depth any task given to him. He has up-to-date knowledge in the entire range of Google Ads, Google Analytics, and Social Media Ads, and he is excited by the continuous improvements made to the above tools for the optimal performance of his Accounts.
He embraces the vision of each business and strives to achieve the best possible results. When he is not "creating" advertisements, he likes to enjoy the peace of everyday life, whether it is offered through a walk in the countryside or a simple outing with friends.
Performance Marketing Specialist
Rea Oikonomou
Rea is a Performance Marketing Specialist with a clear, multitasking and creative mind. She has a practical approach to problem - solving and a strong desire to see things through to completion. She has more than three years of experience in planning, creating and managing campaigns in a variety of digital channels across multiple projects.
She enjoys overcoming challenges and has a genuine interest in helping organisations succeed and grow day by day!
SEO Advisor
Anna Moragli
Anna has 5+ years of experience in SEO. She works with companies around the world, helping them implement cutting-edge SEO processes, from link building strategies to site structure and technical setup. Anna has experience in ranking content for some of the most competitive keywords in the world. Some of the great companies I've worked with: Nestlé, Elle, GE Healthcare, 11888, Xrysos Odigos – Greek Yellow Pages, Septona, Gregorys, Volton. She has also hosted Marketing workshops and training programs like Growth Hacking Academy , Content Marketing Academy and co-founded SEO Academy, having trained 300+ individuals in the last 3 years. She helps the Wizard team to turn their SEO service into a profitable, revenue-generating business unit, through systemisation of the SEO service, and optimisation of internal processes and offerings.
SEO Specialist
George Episcopou
George Episcopou is an SEO Manager at Wizard with 4 years of experience. His curiosity and thirst for experience lead him to work in various places around the world, such as Beijing and Dubai. Having experienced working in two different start-ups, he has now set his focus on helping already established businesses grow and reach the next level. He chose the field of marketing because he enjoys experiencing different types of businesses and learning what challenges they face.
SEO Manager
Nikos Lamprakakis
Nikos is an SEO Specialist with a bachelor's degree in Computer Science. He is passionate about data and wants to provide professional assistance to clients who want to grow their businesses by increasing their organic traffic. He likes to analyze clients' competitors and figure out ways to rank higher. Highly skilled in Google Analytics, Ahref, and other SEO tools. Also, he has experience in Performance Marketing.
SEO Intern
George Kanaris
Giorgos is a young SEO enthusiast, intrigued by the power of marketing. He is self-driven, eager to learn and create. Staying up-to-date and learning all about the new trends in marketing is important for him. His goal is to help businesses build impactful brands and connect with the right audience, through hard, but also smart work. Other than marketing, Giorgos enjoys travelling, exercising, playing video games and music.
SEO & Content Copywriter
Petroula Gkavera
My name is Petroula Gkavera and I'm 22 years old. I recently completed my Bachelor's degree in Communication and Media Studies at National Kapodistrian University of Athens. I am occupied with Digital Marketing and I specialize in Copywriting. I am passionately excited about my new collaboration with Wizard as a new SEO & Content Copywriter and our mutual development.
Social Media Manager
Aphrodite Mavromataki
Aphrodite is a passionate individual about marketing and digital transformation, she enjoys analyzing and targeting the audience-customer using unique methods and materials content. Her greatest love is creating content and crafting creative proposals for social media accounts that engage the audience to interact with us.
Social Media Assistant
Athina Skandami
Athina is a social media enthusiast with a passion for creating and executing marketing campaigns. She recently earned her degree in Chemistry from the Kapodistrian University of Athens yet her social media presense landed her a job in the industry. When she's not on Instagram or TikTok she enjoys reading nonfiction books and play pool.
Videographer & Content Creator
Elena Pitta
Elena is a senior student of the Department of Photography & Audiovisual Arts at the
University of Western Attica. Photography and video offer her an alternative way of
perceiving the world around her. With experience in creating content for numerous artistic
projects, she looks forward to designing and implementing concepts which aim at
advertising and promoting products through social media.
Our values
Our clients satisfaction is our growth
Trust and respect between us and towards our clients